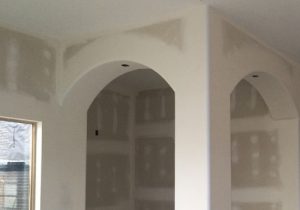 Gypsum board is an extremely good method of protecting your home from fire.
Different product applications are required in different areas, to provide the protection you need in your home, as well as providing additional sound isolation benefits.
Sometimes over boarding a ceiling is the best option for refinishing. This gives double the drywall for sound and fire solutions and a new clean ceiling.