CURRENT HIRE POSITION
Okanagan Ceiling Refinishers is hiring for the newly developed position of Controller.  This position is a part-time, remote role. Our Head Office is located in West Kelowna BC. We invite applications from anyone living in British Columbia, Canada. Must have Canadian Citizenship.

The Position:
Our new Controller will be service-oriented, with meticulous attention to detail, and comfortable working autonomously.  We want you to dig deeper – find potential issues and investigate. We are looking for someone that will help guide our company's strategic financial decisions.
This position is integral to the financial health of the firm.  You will be responsible for coaching and educating team members to continually improve our accuracy in record-keeping functions. This is a leadership position that works directly with the owner and comes with senior responsibility.
OTHER OPENINGS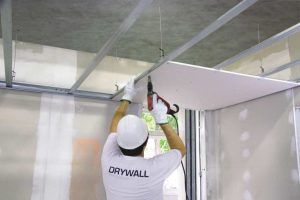 Drywall Technicians
Must have great interpersonal skills and be team focused.
Think out of the box.
Comprehensive experience in the drywall, plastering and customer service industries.
Customer service skills are very important to us.
We will train exceptionally driven individuals with the initiative to succeed and the desire to be world class!
We also help selected immigrants build a new life for themselves.