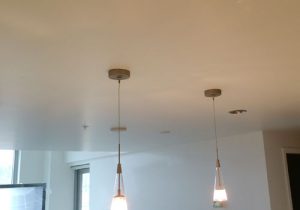 Our Signature Product.
Transform your home
Whether you are thinking of updating your home or simply going for a contemporary feel throughout, smooth drywall ceilings can add a classy look to any home, a great start to any modernization project.
Our Monolithic flat painted ceiling finish is of the highest standard.
We have perfected a way of producing an incredibly flat look that is the talking point and envy of the neighborhood.